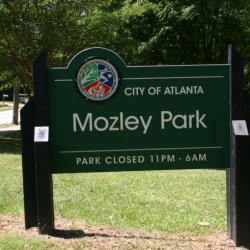 It's time for our Quarterly Market Update for Mozley Park. We'll look at how much homes here sold for and how quickly they sold. This gives you an idea of what's happening in the market and what direction we're heading. As always, we're using year-over-year numbers for the best comparison. So we're comparing sales in the second quarter of 2017 to the second quarter of 2018. On to the numbers..
In the second quarter of 2017 there were 8 homes sold. Sellers got 89% of their asking price and the average sale price was $89,000. Houses were under contract on average within 11 days. Eight homes isn't a big sample and can mislead. What these numbers show is that Mozley Park was just being discovered. We saw some of the first rehabs sell this quarter for $139,000 and $160,000.
By the second quarter of 2018 I think we can say Mozley Park was discovered. During this quarter 23 homes were sold. The average price was $215,000. A whopping 240% increase! Homes sold in an average of 23 days and sellers got 99% of their asking price. All these signs point to a strong seller's market.
This is where you have to look a little past the numbers. Each home in Mozley Park didn't appreciate 215% but the mix of homes sold changed from investor bought houses that could be rehabbed to the actual finished rehabbed houses. What the numbers do show is that Mozley Park is changing rapidly and that the rehabs are coming. It also tells you that if you're thinking of buying or selling a home you need a Realtor that's experienced in your area so they'll know all the ins and outs of our neighborhood. If we can help in any way give us a call at 404-245-4960.
At Bottomley Real Estate Group we use numbers from FMLS for these analyses. If you're a numbers person and want to see the raw data for Mozley Park click the links below.